Lit Corner | January 3, 2013 | 9:52 PM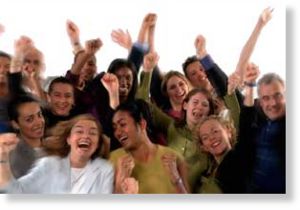 Washington – President Obama, U.S. congressmen and their aides held an emergency four hour-long meeting Wednesday to decide what action to take to stem a sudden and unprecedented mass enlightenment of the US population that threatens to destabilize the Government and create a fiscal crisis.
Details have emerged that behind closed doors Obama received a number of private phone calls from his financial overlords. In no uncertain terms Obama was threatened to do whatever it took – leaving all options on the table – to get the American people back to sleep or face devastating consequences to his financial savings portfolio. It is rumored that amongst the threats, Obama would be forced to exchange his investment fund share holdings for shares in BP that were about to be dumped by forewarned insiders. Alarmed in the extreme, Obama packed his teleprompters away and starting signing a myriad of papers that were thrust in front of him.
The emergency action plan came too late to prevent millions of citizens jubilantly celebrating their new-found awareness. People from all walks of life suddenly realized they have been lied to all their lives on just about everything by their psychopathic, conscienceless leaders of major corporations, government and security agencies.
Residents in all major cities across the United States awoke complaining that they were experiencing an inexplicable mental clarity that was causing them to realize the way they were about to spend their day was utterly pointless, a potential health threat and would only add energy and finances to a powerful wealthy elite that had been ruling their lives since as long as they could remember.… Read the rest